QU to Host First Arab Universal Design for Learning Conference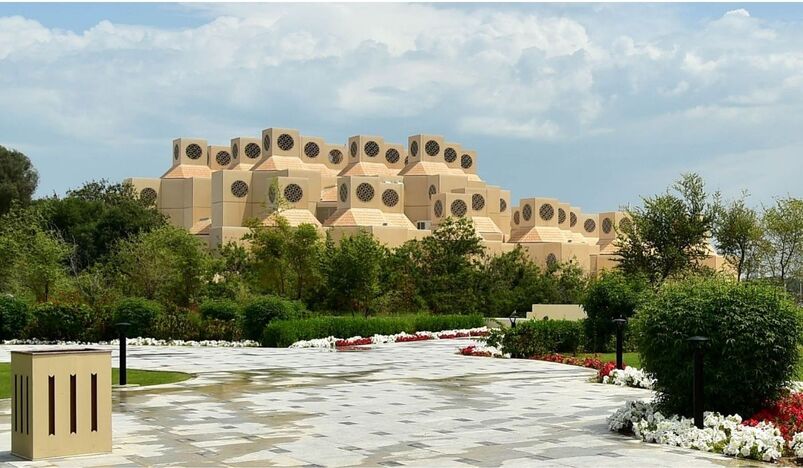 Qatar University
QNA
Qatar University (QU) will host The First Arab Universal Design for Learning (UDL) Conference: Scientific Perspectives for the future of Inclusive Education in Arab Countries. The four-day conference will kick off on November 14 and will end on November 17, 2021.
The conference will discuss the scientific foundations of neuroscience-based and brain-based learning, architectural accessibility, digital accessibility, assistive technology and practical applications of UDL that support inclusive education for all students, including students with disabilities.
Khaled Mohamed, Advisor at Vice President for Academic Affairs Office QU, said "Qatar University, in its support of students with disabilities, has adopted a comprehensive design framework for learning, which aims to transform the educational environment into a supportive environment for all students without discrimination, since 2014. Hence, Qatar University focused on implementing its various projects in digital accessibility, assistive technology, and spreading awareness about brain-based teaching methods. And our belief from the university in the importance of spreading the experience and its integration with its Arab environment."
Wedad Rebeeh, Director of Academic Advising Center at Academic Advising Center QU stressed the importance of exchanging experiences between Arab universities in supporting the success of all students in higher education without discrimination.
She added that the conference will constitute a scientific platform for educators and interested people from the Arab world to exchange experiences and skills and discuss the latest studies in various fields that serve the student as the focus of the educational process. As is well known, the comprehensive development process of the Academic Counseling Center at Qatar University aims to develop all aspects of knowledge, skills and emotionality in students, and it is an approach that is consistent with the principles of comprehensive design for learning. The advantage of this conference is to present a comprehensive picture of the educational process that combines various scientific, social, psychological and educational fields. It is not possible to talk about education in our contemporary world without highlighting the role of architecture in building a welcoming and accessible environment for learning, and the role of technological engineering in developing learning technology, and assistive technology that 
supports educational sciences.