QNB Starts League: Al Wakrah Defeat Al Sailiya 1-0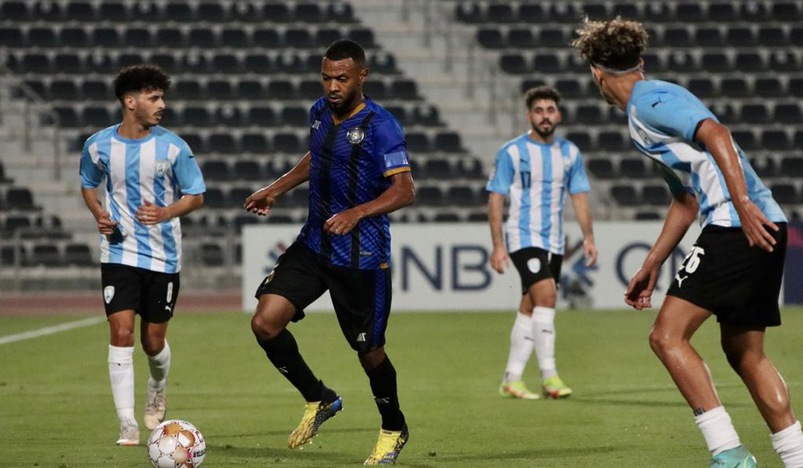 Al Wakrah vs Al Sailiya
Al Wakrah defeated Al Sailiya 1-0 in Week 6 of the 2021-2022 season QNB Stars League at the Al Wakrah Stadium on Saturday.
Mohamed Benyettou netted the all-important goal in the 87th minute.
Al Wakrah moved on to eight points with their second victory.
Al Sailiya stood on four points after suffering their fourth defeat.
The match started off at a fast pace, with both teams trying to score in order to have an early advantage.
However, they failed to translate their attempts into goals in the first half, where Al Sailiya had an edge in terms of attacks.
Al Sailiya captain Majdi Siddiq had his missile shot saved by goalkeeper Saoud Al Khater in the 33rd minute.
Al Wakrah were a rejuvenated lot in the second half and that paid off for them eventually.
Al Wakrahs Khalid Muneers shot was deflected out in the 52nd minute and Benyettou headed wide two minutes later.
Al Sailiya countered on the hour mark, but Driss Fettouhis free-kick was off the target.
Al Wakrahs Jacinto Dala hit his shot wide from inside the box in the 84th minute, but they were not to be denied as Benyettou soon found the mark with a grounder from close range past goalkeeper Claude Amine after substitute Nasser Al Yazidi did most of the hard work for the goal.
Al Wakrah were not in action in Week 5 of the QNB Stars League as their match against Al Duhail was postponed to a later date due to the health measures that prevented Al Duhail players from participating in training and matches.
It will be played on Thursday, 21st October, 2021, at the Al Wakrah Stadium.
SOURCE: QNA