QC Participates in Arab Labour Conference, Meeting of Permanent Committee for Labour Affairs in Unio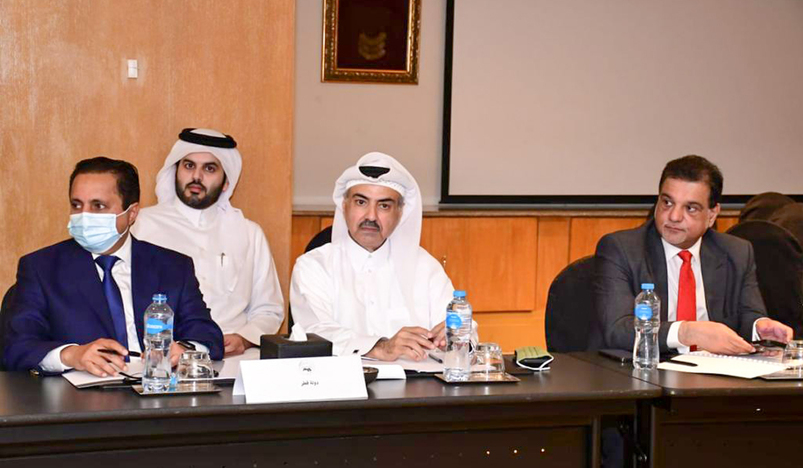 Qatar Chamber
QNA
Qatar Chamber (QC) participated in the 47th session of the Arab Labour Conference, and the 37th meeting of the Permanent Committee for Labour Affairs in the Union of Arab Chambers.
The Chamber's delegation to the conference and meeting was headed by HE Qatar Chamber Chairman Sheikh Khalifa bin Jassim Al-Thani.
The agenda of the 47th session of the Arab Labour Conference that runs till September 12, includes discussing entrepreneurship and small projects, the path towards sustainable development and empowerment, as well as a report on the achievements of the Arab Labour Organization during 2019 and 2020. It also includes reviewing the decisions and recommendations of the Board of Directors and following up on the implementation of the decisions of the previous session, as well as financial, plan and budget issues.
The Conference, which is being organized by the Arab Labour Organization, discuss the impact of technological development on the work environment, the requirements of the green economy to provide job opportunities.
Commenting of the conference, HE Qatar Chamber Chairman Sheikh Khalifa bin Jassim Al-Thani stressed the importance of holding the event in light of the precautionary measures to curb the Coronavirus pandemic, noting that these measures have had a significant impact of business sectors in various Arab countries which witnessed partial or full closures.
His Excellency underscored the importance of Arab solidarity in the face of the challenges and negative impacts of the pandemic, stressing the State of Qatars support for the Arab joint work to achieve the desired Arab integration.
The Arab Labour Organization (ALO) is the first Specialized Arab Organization concerned with labor affairs and employment issues on national level.
The organization includes in its membership all Arab countries, and it is unique in applying the tripartite representation system, which is based on the participation of governments, business owners and workers in all the activities of the organization and its constitutional and statutory bodies.