Qatari Cycling Team will Participate in Arab Bike Festival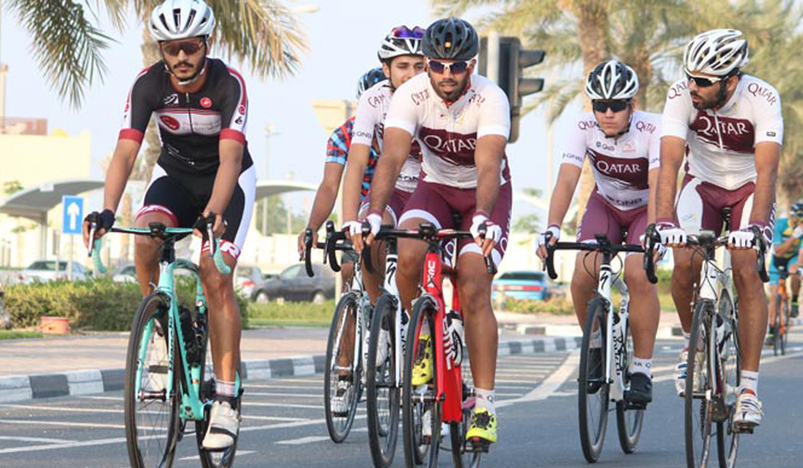 Qatari Cycling Team
The Qatari cycling team will participate in the Arab Bike Festival, hosted by Cairo, and organized by the Egyptian Cycling Federation, from Nov. 12 to 28.
The Qatari team will be represented by Fadl Al Khater, Nayef Al Musallam, Bilal Al Saadi, Abdullah Salem, Marwan Nasser Al Jalham and Ahmed Al Bardini, in addition to Jamal Al Kuwari as head of the delegation, the British Simon as coach of the team, and Mohsen Al Rahili as assistant coach.
The festival will witness the participation of 17 Arab teams (Qatar, Egypt, UAE, Algeria, Bahrain, Jordan, Saudi Arabia, Syria, Iraq, Lebanon, Palestine, Oman, Kuwait, Libya, Yemen, Sudan, and Morocco).
The Arab Bike Festival includes several competitions on road, track and mountain bike race and BMX race, as well as para-cycling.
Several important meetings will be held on the sidelines of the festival to discuss important issues, including past achievements and future proposals.
SOURCE: QNA