Qatar Charity and Qatar University to Organize Humanitarian Work Forum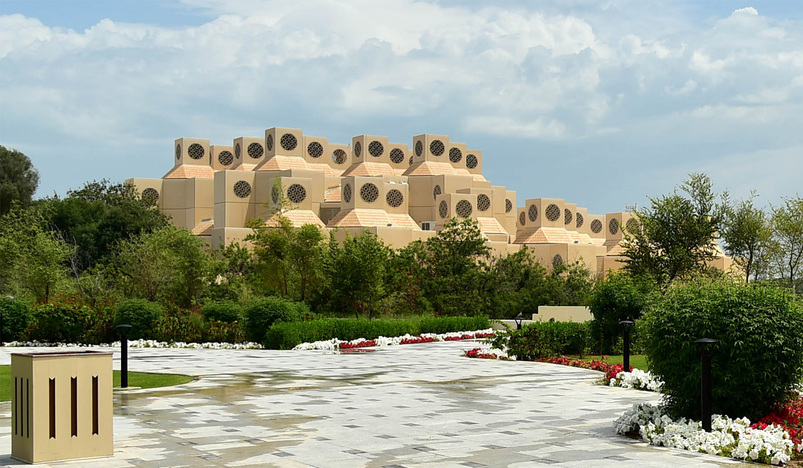 Qatar University
QNA
Qatar Charity (QC) and Qatar University (QU) will organize the Humanitarian Work Forum 2021 on August 18-19, in conjunction with the World Humanitarian Day celebration.
The virtual event is considered to be the first initiative of its kind in the State of Qatar, as it contains an important educational and cognitive effort, and will be attended by an elite group of specialists, experts and guests from and outside Qatar.
The forum will shed light on the challenges facing humanitarian organizations, their workers and volunteers, and seek to find solutions to these challenges, and to follow the best means and safest methods to deliver humanitarian services globally, and achieve the goals with the minimal efforts and the lowest material and human costs.
The forum aims to contribute to enhancing the efficiency and effectiveness in providing humanitarian services through effective partnerships in humanitarian work, harnessing innovation and technological development to raise the efficiency and effectiveness of humanitarian services, the sustainability of funding for humanitarian organizations, the participation and localization of aid, building local capacities, and exchanging experiences.
The form focuses on partnerships in humanitarian and voluntary work, the role of technology in developing humanitarian and volunteer work, and attracting and training humanitarian workers
Faisal Rashid Al Fehaida, CEO's assistant for the Programs and Community Development sector at Qatar Charity, said that the Humanitarian Work Forum 2021, is a platform for humanitarian workers to identify and discuss the challenges they face and how to overcome them as humanitarian organizations, aid workers and volunteers. He added that it provides an opportunity to share experiences in a way that enhances abilities to develop a future roadmap that contributes toward delivering aid more efficiently and effectively, empowering those who need assistance and achieving the greatest impact for them.
He stated that the forum provides an opportunity to attract and engage youth to benefit from the experience and expertise of key stakeholders in humanitarian work through discussion sessions. He praised the efforts of the youth volunteer teams, which continue the preparation of the forum with vigor and dedication.