New Zealander Paul Cole Qualifies to face Egyptian Abouelghar in the Quarter-Finals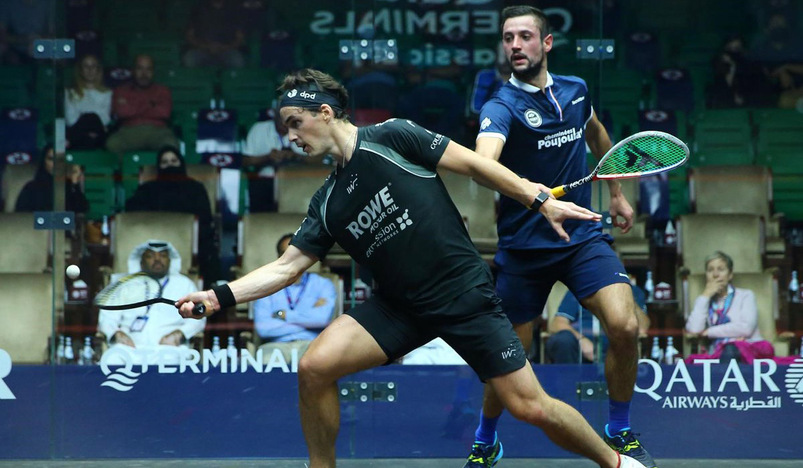 Paul Cole
New Zealand's Paul Cole, the second seed, qualified for the quarter-finals of the Qatar Classic Squash Championship, after defeating his French counterpart, Baptiste Masotti, by three games to no return.
Paul Cole continued his brilliance in the championship and succeeded in defeating his French opponent by (11-9, 11-4, 11-9) in 48 minutes.
The Egyptian Mohamed Abouelghar, who in turn qualified after defeating the Englishman, Adrian Waller, by three sets (11-4, 11-3, 11-6) in just 27 minutes.
The New Zealand player is seeking to win the Qatar Classic Championship this year after reaching the final of the World Championships held in Qatar in 2019, but lost the title to the Egyptian Tarek Momen by three games without a response.
After the match, Cole said in a statement that he strives this year to be crowned in Qatar due to the strength and importance of the tournament, adding that he does not care who will meet him in the next round, as he plays every match as if it were the final of the tournament.
For his part, Muhammad Abouelghar said in a similar statement after the victory, that he managed to maintain his level until the end of the match, despite regressing somewhat in the third half.
"Now I feel like I'm back again and ready to make more progress and I hope to achieve more victories." Abouelghar added.
SOURCE: QNA