Ministerial Meeting of the Qatari-Turkish Supreme Strategic Committee Begins in Doha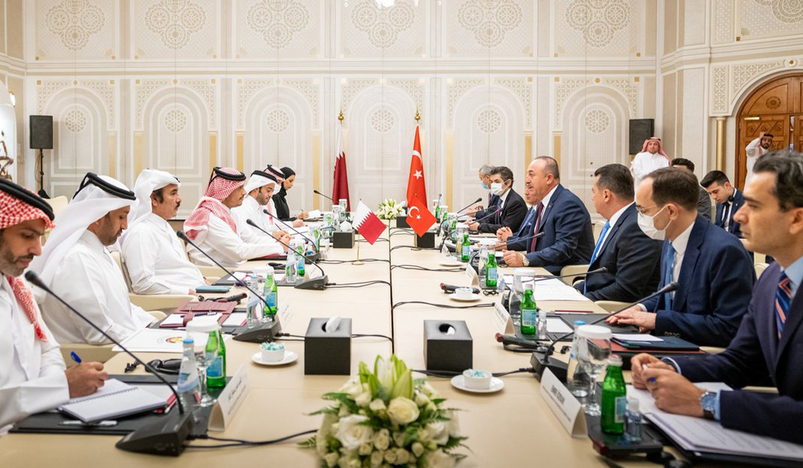 Qatari-Turkish Supreme Strategic Committee
The Ministerial Preparatory Meeting of the 7th Session of the Supreme Strategic Committee between the State of Qatar and the Republic of Turkey, which will be held tomorrow under the chairmanship of HH the Amir Sheikh Tamim bin Hamad Al-Thani, and HE President of the Republic of Turkey Recep Tayyip Erdogan, began on Monday in Doha.
The Qatari side was chaired by HE Deputy Prime Minister and Minister of foreign Affairs Sheikh Mohammed bin Abdulrahman Al-Thani, while the Turkish side will be chaired by HE Minister of Foreign Affairs of the Republic of Turkey Mevlut Cavusoglu.
The two sides discussed issues of common interests, including agreements and memoranda of understanding to be signed during the work of the Supreme Strategic Committee. They also touched on the latest developments in the regional and international arena, and their repercussions on the region.
SOURCE: QNA