Minister of Commerce and Industry Meets with Head of Investment Office of Turkish Presidency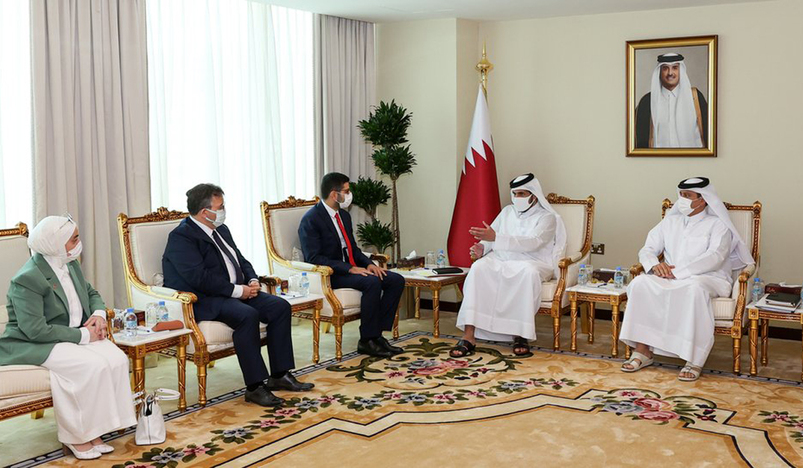 Commerce Minister Meets Head of Investment Office of Turkey
HE Minister of Commerce and Industry Sheikh Mohammed bin Hamad bin Qassim Al Abdullah Al-Thani met on Monday with HE Head of the Investment Office of the Presidency of the Republic of Turkey Ahmet Burak Daglioglu, who is currently visiting the country.
During the meeting, they reviewed the bilateral relations between the two countries in the commercial, industrial and investment fields and ways of enhancing and developing them.
During the meeting, HE the Minister of Commerce and Industry highlighted the successful economic policies established by the State of Qatar to support the private sector and attract foreign investments, especially the incentives, legislation and investment opportunities available in the country.
Trade and investment cooperation between the State of Qatar and the Republic of Turkey is witnessing significant growth, as the volume of trade exchange between the two countries amounted to about $1 billion during the period from January to August 2021.
SOURCE: QNA