Less than 100 Covid-19 Patients are Currently Being Treated in Qatar Hospitals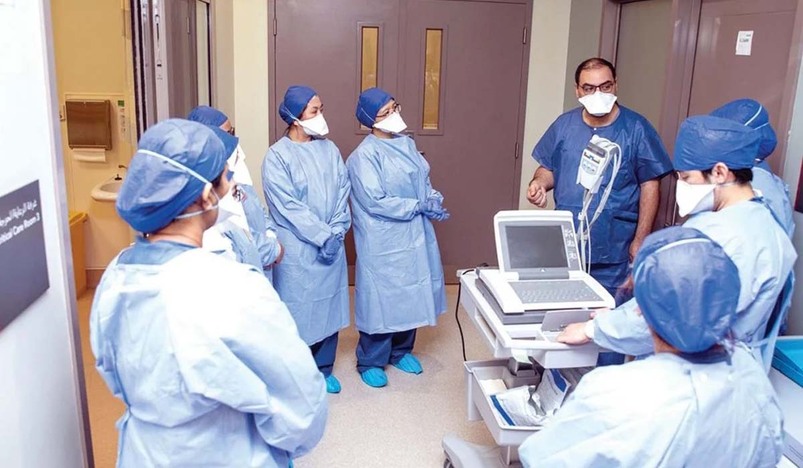 Qatar Covid-19 Hospital
According to official estimates, Qatari health officials have reported less than 100 Covid-19 patients in hospitals across the country.

There are now 31 patients in intensive care units, and 61 others are being treated by doctors for acute hospital treatment.
Ministry of Public Health (MoPH) yesterday reported 128 new cases of coronavirus (Covid-19) and 116 people recovered from the virus in the last 24 hours, bringing the total number of people recov-ered in Qatar to 222,478.
Out of 128 new cases, 66 are community cases and 62 from travellers returning from abroad.
One death of a 43-year-old was reported in the last 24 hours. The total death toll from Covid-19 stands at 600.
6,813 doses of Covid-19 vaccines have been administered during the past 24 hours.
The total number of vaccine doses administered since the start of the vaccination campaign is 3,587,683.
The total number of positive Covid-19 cases recorded in Qatar till now is 224,638 and there are 1,560 active cases under treatment.
4,226 people were tested for the first time in the last 24 hours (15,109 tests in total) taking the total tests done so far to 2,280,397 tests.
There was no admission in intensive care in the last 24 hours and 31 people continue to receive medi-cal attention in ICU.
There were 8 cases of hospital admissions in the last 24 hours taking the total number of patients in the hospital to 64.