India to reopen for tourists from October 15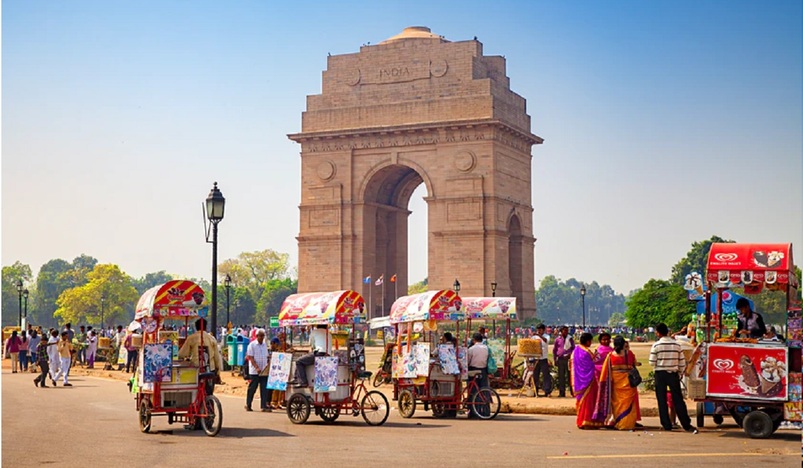 COVID-19 case numbers are decreasing in India after the peak in spring.
India will reopen for tourists from October 15 after being closed for more than a year due to the coronavirus pandemic, the government said Thursday.
After 18 months of border closures and punishing COVID-19 surges, India is ready to welcome its first international tourists starting October 15.
"After considering various inputs, the MHA (home ministry) has decided to begin granting fresh Tourist Visas for foreigners coming to India through chartered flights with effect from October 15, 2021. Foreign tourists entering into India by flights other than chartered aircraft would be able to do so only with effect from November 15, 2021 on fresh Tourist Visas," the home ministry said in a statement.
The Ministry of Home Affairs announced on Thursday it will begin issuing tourist visas to international visitors this month. Tourists traveling to India by chartered flight will be able to do so starting October 15, before other arrivals are permitted a month later on commercial flights, on November 15.
India was the first nation to be hit by a major COVID-19 surge driven by the Delta variant earlier this year, with the country recording more than 400,000 cases a day at its peak in spring, and hospitals overwhelmed with patients.
Fortunately, cases have decreased significantly since then and vaccination rates have increased. On Thursday, India celebrated a milestone in its vaccination campaign—the world's largest—with the Health Ministry announcing that 93 crore (930 million) doses have now been administered.
About 255 million people in India are now fully vaccinated, according to Oxford's Our World In Data—which represents 18.4% out of a population of 1.38 billion.
However, the end of the pandemic is not yet in sight. Domestic measures remain in effect across the country to curb the spread of COVID-19 and visitors are asked to adhere to them. People are currently required to wear masks in public and on public transport in some areas. Social distancing and capacity limits are in place throughout the country and several states are issuing fines for non-compliance.
"All due protocols and norms relating to COVID-19 as notified by the Ministry of Health and Family Welfare from time to time, shall be adhered to by the foreign tourists," officials said.
India has yet to detail entry requirements for inbound travelers once borders have opened, but we will update this article when more information is available. In the meantime, you can follow the latest guidelines through India's Ministry of Home Affairs.
Sources: Khaleej Times and Lonely Planet