HH the Amir Grants Al Wajbah Decoration to Paralympic Games Hero Abdulrahman Abdulqadir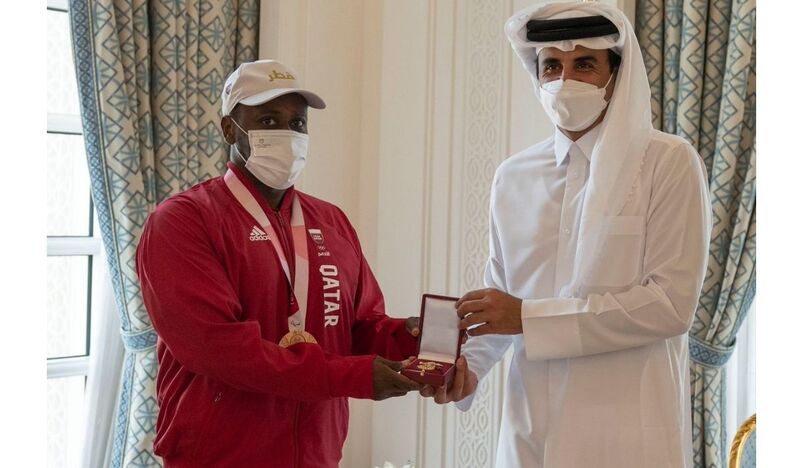 HH Sheikh Tamim bin Hamad Al-Thani grants Abdulrahman Abdulqadir with Al Wajbah Decoration
HH the Amir Sheikh Tamim bin Hamad Al-Thani granted the hero Abdulrahman Abdulqadir Al Wajbah Decoration in recognition of his achievement by winning the bronze medal at the men's shot put competitions at Tokyo 2020 Paralympic Games.
HH the Amir congratulated the hero and members of the Paralympic mission of Team Qatar (Al-Adaam) on the results they achieved during their participation at Tokyo 2020 Paralympic Games, wishing them more sport achievements.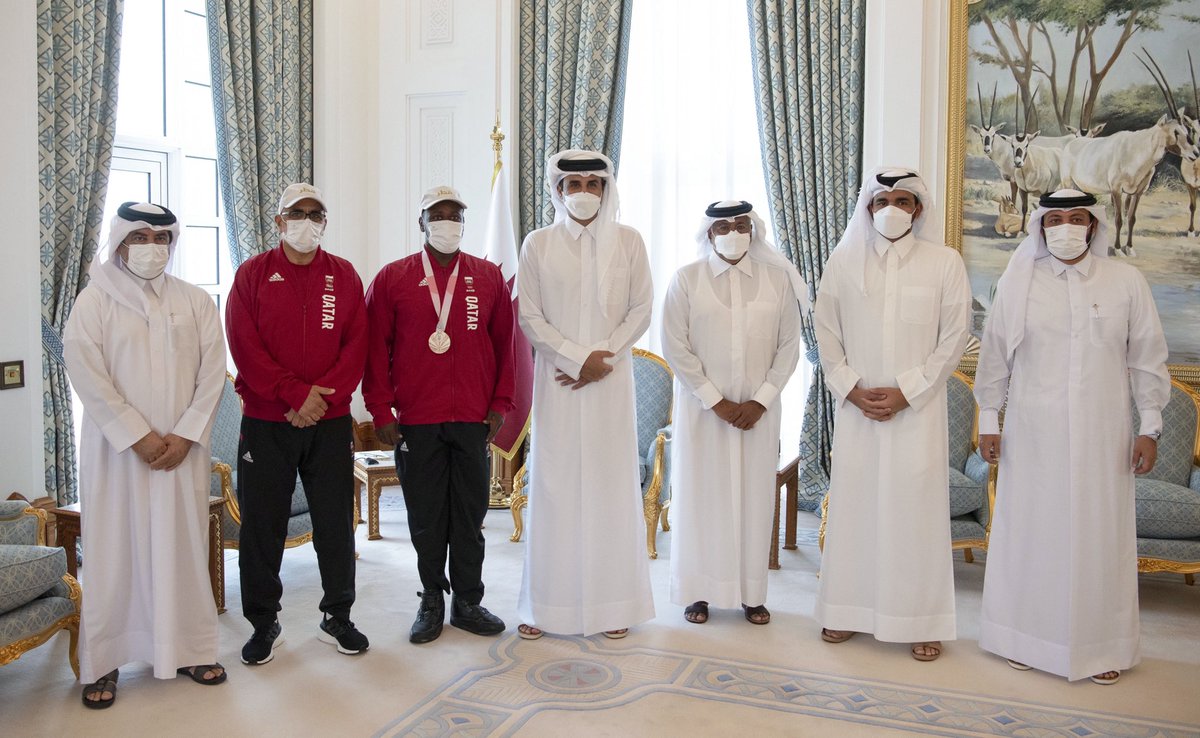 During a meeting with HH at the Amiri Diwan on Thursday morning, the members of Team Qatar expressed their thanks and gratitude to HH the Amir for HH's care and support for sports in Qatar. They also affirmed their keenness to work towards achieving more future achievements in international sports championships.
The meeting was attended by HE President of the Qatar Olympic Committee (QOC) Sheikh Joaan bin Hamad Al-Thani. (QNA)