FM, UK Secretary of State for Foreign Visit Temporary Facilities Housing Afghan Citizens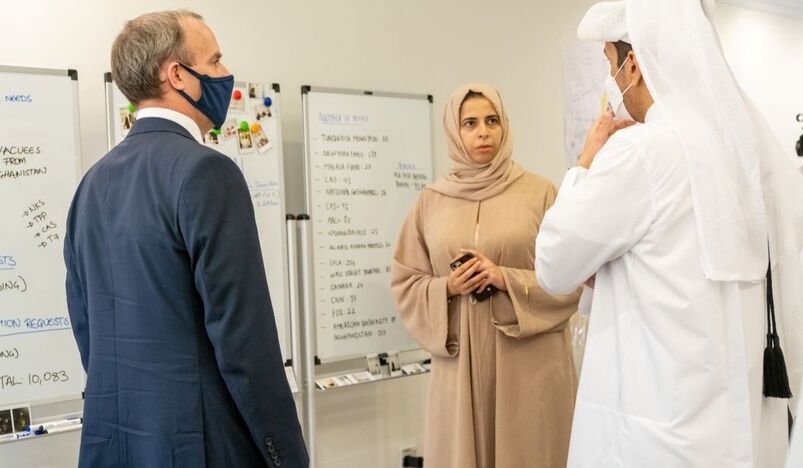 FM, UK Secretary of State for Foreign Visit Temporary Facilities Housing Afghan Citizens
HE the Deputy Prime Minister and Minister of Foreign Affairs Sheikh Mohammed bin Abdulrahman Al-Thani and HE Secretary of State for Foreign, Commonwealth and Development Affairs of the United Kingdom Dominic Raab paid today a visit to the temporary facilities housing Afghan citizens hosted by the State of Qatar temporarily until they arrive to their final destinations.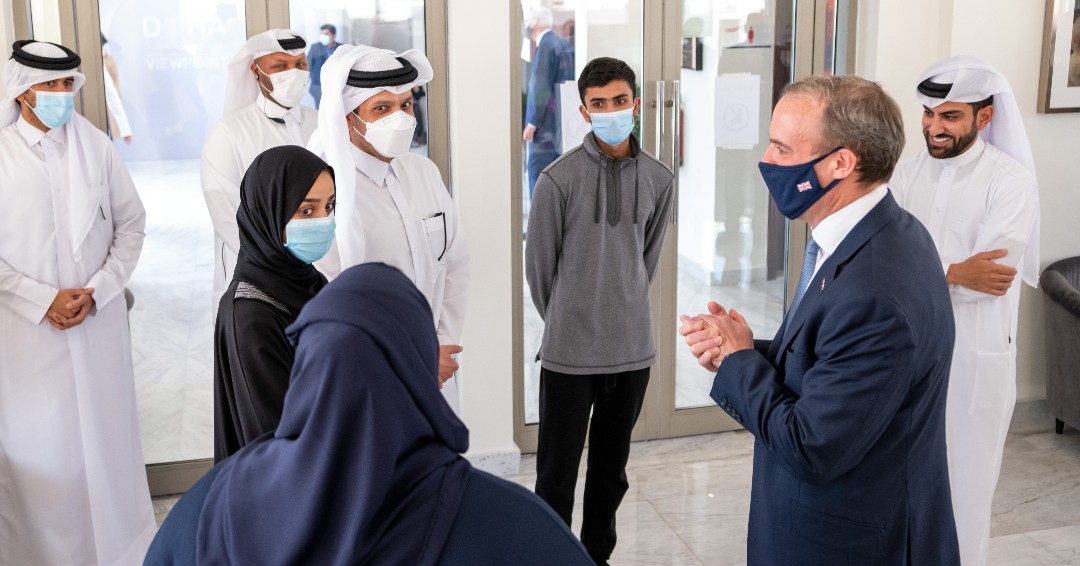 The visit included getting to know the operations team at the facilities, the procedures and services provided to Afghan citizens, and checking the service, education, sports, recreational, and health facilities in addition to meeting some of the families and children.
HE Assistant Foreign Minister and Spokesperson for the Ministry of Foreign Affairs Lolwah bint Rashid Al Khater, along with the ministry's evacuation team, provided an overview of the procedures and the work taking place at the temporary facilities, and shed light on aspects of the comprehensive care provided to Afghan citizens and their families as well as students, education and journalism cadres who were evacuated.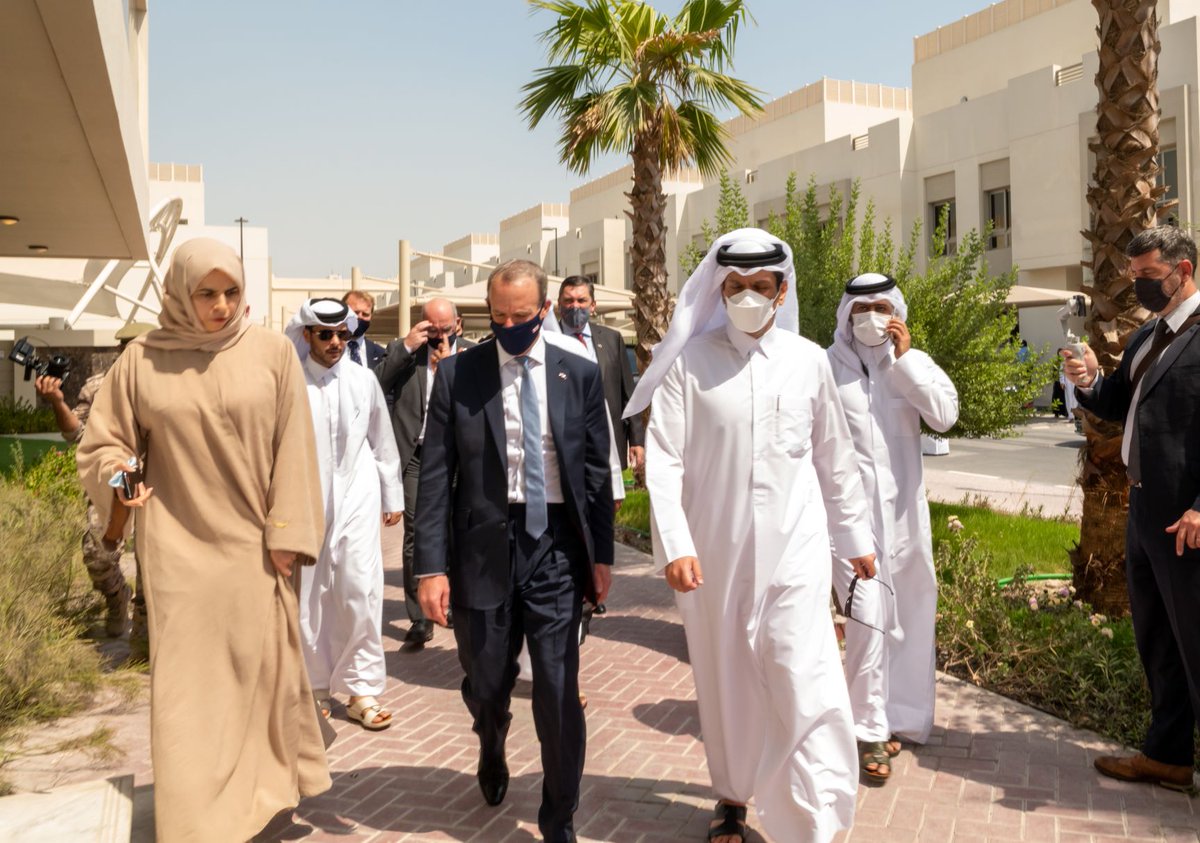 The State of Qatar continues its efforts in transporting Afghan refugees to their final destinations through Doha, in addition to providing housing and care for them, in line with its ongoing commitment to respond to humanitarian crises at the international arena. (QNA)