Android vs iPhone: Which is Better?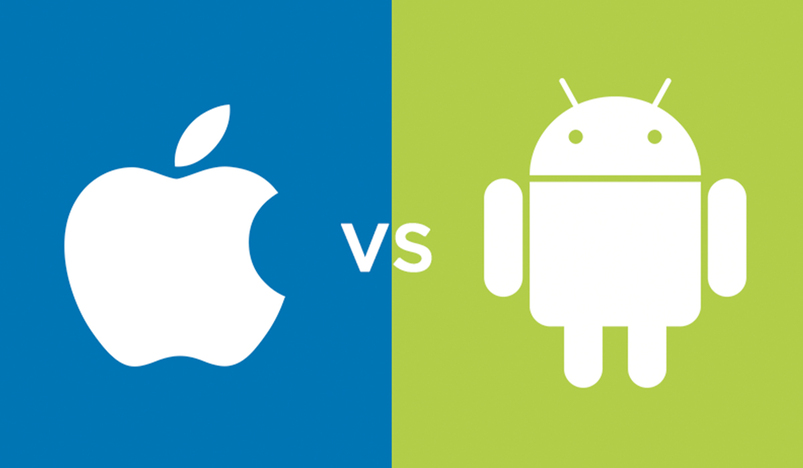 Android vs iPhone: Which is Better?
Are you thinking to buy new Android phone or iPhone? Are you switching from Android phone to iPhone or vice versa? Well, before purchasing or switching to either phones just go to the pros and cons of Android and iPhones and based on that take your decision.
We are just highlighting the basic comparison and we are not meant to provide exhaustive comparison.
Android vs iPhone: At a glance
iPhone
Pros
Hardware & software, controlled & optimized by Apple
Curated app store, less worries of malware
Good support
Cons
No expandable storage
Walled-garden ecosystem
Limited customization
Android
Pros
Open source, easily customized
Expandable storage on majority of phones
Multiple options to Choose
Cons
Chances of malware are higher
Interface is different on every phone
Android vs iPhone: Apps
Apart from few exceptions, you can find almost all the apps on both the platforms. The choices of apps on both the platform are excellent.
Android vs iPhone: Hardware
If you want to purchase an iphone, you have much easier choice than if you are going for Android phone. At a time, Apple use to sell only three to four different models having screen size from 4 inch to 5.5inch. It is available at £379 from Apple, up to £699+ for the iPhone 7 Plus.
On the other hand, it is really difficult and tricky to choose Android phone because of its large varieties.It is available at £50 to £800, and there are both well-known manufacturers such as Sony and Samsung, to the brands you haven't heard of.
When it comes to expandable storage, Android offers large no. of options. Even a 64Gb card can charge you £13 only and for the same storage, for iPhones you have to pay much more.
There are lot of benefits of the internal storage. You don't need to worry about the extra photos, apps, songs and videos in your phones. They are stored safely.
Android vs iPhone: Software
Android Phones have enhanced their features by leaps and bounds.There are some people who prefer to use Android OS and some who prefer to use Windows OS.Lets have a look how they are different software wise:
Home screens
iPhones apps are present on multiple home screens.You can keep them in folders and then search for them but the home screens can't be customized.
While with Android, you have so much to do.You can customize it like an iOS phone, but at the same time you can put all your apps in the app tray and customize your home screen by displaying a nice photo and also add widgets, weather details and timing at once on the home screen.
Assistants
iPhones have Siri and the latest Android Phones have Google Assistant which have similar functionalities. It can be used to get directions, set alarms, check cinemas and text messages and emails by dictating. Androids are now controlling different gadgets also. Just link your gadgets with your phone and start controlling.
Flexibility
Android Phone let you install software from any unknown sources, but with iPhone, you are just limited to install what is available in the app store in your Country.
Plugging an Android phone to the PC is a great option .You can easily view copy, paste or delete files from the system it is connected.
If you plug your iPhone to the PC,you can just copy photos and videos.The rest of the thing you can do using iTunes or other software.
So, it depends on our needs and priorities to pick up android or an iPhone.