Al Thumama road closures for Amir Cup 2021 Final start tomorrow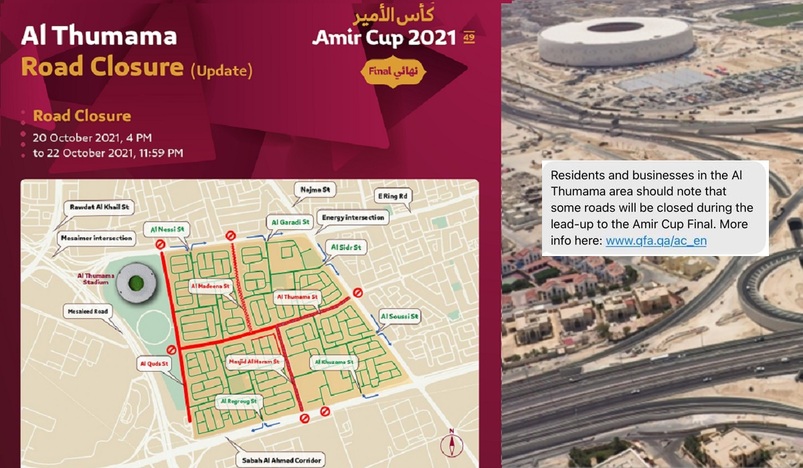 Al Thumama Road Closure Update
An SMS alert is circulating in Qatar informing the public about the Al Thumama Road Closure Update from tomorrow until Friday, October 20 to 22, 2021 for the Amir Cup 2021 Final.
The public advisory, sent from AmirCup2021, states that:
"Residents and businesses in the Al Thumama area should note that some roads will be closed during the lead-up to the Amir Cup Final. More info here: www.qfa.qa/ac_en."
The link shows the road closure in some areas of Al Thumama, from Oct. 20 at 4 PM to Oct. 22 at 11:59 PM.
For further inquiries, one can call Ashghal Contact Centre at 188 hotline.
One can buy seat vouchers to the Amir Cup 2021 Final and get a Fan ID at tickets.qfa.qa.