5 Work from Anywhere Tips for Digital Nomads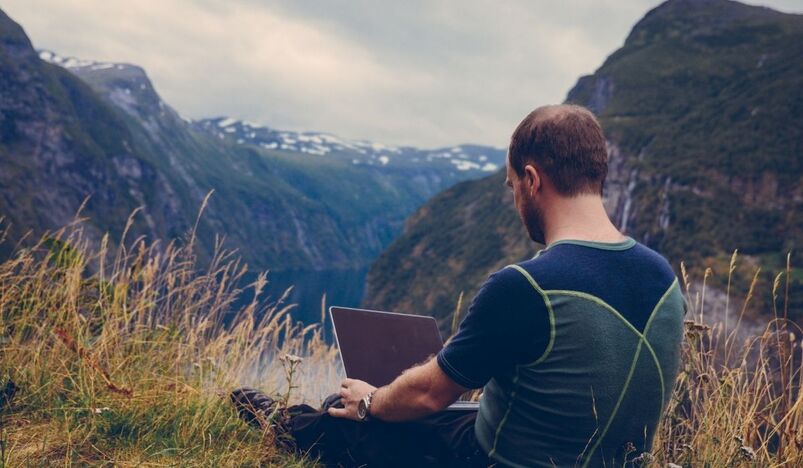 Digital Nomads
It is the opinion of many that the Millennials are simply lucky, and quite frankly, this is very much true. A mere 10 years ago, graduates dreamed about their future corporate jobs, without even being aware of the tedium of rinsing and repeating lurking around the corner. Millennials, on the other hand, are much more creative. Some have been able to strike a balance between working and wanderlust, and these individuals are often referred to as 'digital nomads' – people who work from anywhere, even during their travels. For those who are interested in this kind of work and lifestyle, here are some tips to push you in the right direction.
1. It works first, vacation second
…and don't worry, once you get the hang of it, you'll have plenty of time to enjoy your travels. However, you're still packing for a job, not a vacation – there is no room for taking your work any other way than seriously. When you're traveling as a tourist, stuff such as towels, clothes, shoes, sunshades, etc. should be on your mind. The essentials for a digital nomad, however, are vastly different: a laptop, a tablet and a mobile device, in addition to a watch and other hardware/software needs that are specific to your line of work. Don't forget extra batteries and power banks, along with noise-canceling headphones, and pre-planned means of obtaining an internet connection.

2. Be prepared to work literally anywhere and at any time
Hotel, hostel, restaurant, bar, pub, airplane, even the local park, there is only one thing that's certain for a digital nomad: business comes first. It's easy to get lost in all the sights of a foreign country/city, and there's plenty of time for that after you've finished your business-related duties. Essentially, think of it this way: would you rather turn down a drink or two in a brand new location and miss out on a ton of potential fun on account of having to work later, or be able to relax and do whatever you please after having finished your daily obligations? Business always comes first for more than one reason.
3. Don't get lost in your work
The very essence of digital nomadism is being able to work in a relaxed state of mind while traveling at that. In fact, many aspiring entrepreneurs who feel that they are getting addicted to their work actually board the digital nomadism ship, precisely so that they can cool off and relearn how to relax. It is important that you let the general vibe of a new place take over, but without getting lost in this haze. This is why you need a routine – not only so that you can make sure that you'll perform work regularly, but so that you know when to start relaxing.
4. Plan for a remote office
As mentioned, a digital nomad has to be prepared to work from literally wherever. This, however, doesn't mean that you need to force yourself to work from every random location. Sometimes, you're going to need to dedicate yourself to doing serious work, and public places and hotel rooms may be cool for most workdays of a digital nomad. When things get hectic, however, a remote office is the perfect refuge. An awesomely equipped serviced office in Sydney is an excellent example here – collaborative pods, journals dating all the way back to 1852, top-notch comfort; there really is nothing better than a comfortable workspace to rent abroad!
5. Always log out and use strong passwords
Although you shouldn't be paranoid, you need to keep in mind that you are in unfamiliar surroundings. These days, there's a whole lot to be stolen from your social media accounts, not to mention from websites such as Bittrex that feature your actual virtual wallet. Make sure that you always log out from whatever you're browsing on your laptop and that you use strong passwords for each one of your accounts, no matter how trivial.
As a digital nomad, you're living quite a specific lifestyle that does come with its own set of ground rules. Always put your work first, and vacation second, but don't push yourself too hard. Be prepared to work from wherever and have a backup plan for everything. Oh, and be extra vigilant!