10th Katara Traditional Dhow Festival Sets Sail Today. Here's What You Need to Know Before Attending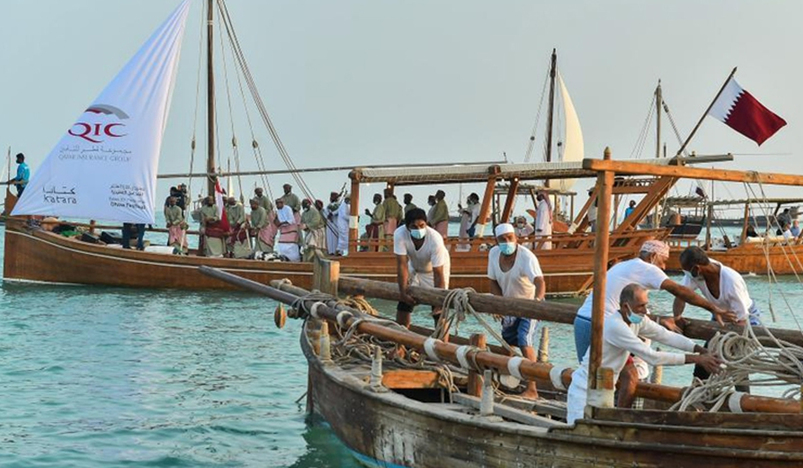 10th Katara Traditional Dhow Festival Sets Sail Today
Under the patronage of His Highness The Emir Sheikh Tamim bin Hamad Al Thani, The Cultural Village Foundation – Katara organizes "Katara 10th Traditional Dhow Festival" beginning today - 1st until 5th of December 2020 at the Katara Esplanade.
Five days filled with distinctive heritage ambience inspired by the life of ancestors, the festival celebrates a decade of success this year, amid the pandemic. Its much-awaited kick-off is finally happening today. The question is: What do you need to know and prepare before attending the event?
What is Katara Traditional Dhow Festival all about?
The Katara Traditional Dhow Festival is celebrated in Qatar featuring the Qatari culture, where the Katara beachfront comes alive with activities of dhow boats, ancient maritime market place, traditional sea fishing methods, modern gadgetry, and authentic traditional festivities accompanied by food and music.
Having grown exponentially over the years, the dhow festival - where traditions are revived and renewed – occupies a valuable stature as a prominent destination for heritage and culture and attracts visitors of all nationalities.
What is the event schedule this year?
The festival is open today from 3.30 pm till 10pm.
Tomorrow, on Thursday and Saturday, the event will be open from 10am to 10pm and on Friday from 1pm to 11pm.
What to look forward to in this year's festival?
Be there to witness exciting activities and events throughout the Katara 10th Traditional, at Katara's beach.
During December and over the span of 5 days, you will thrive to experience a distinctive ambience that will showcase the authentic maritime traditions inspired by Qatar's past ancestors.
Over a dozen traditional dhows of different types, sizes and designs could be seen displayed at the Esplanade.
Participants set up the different stalls which will display various marine products and demonstrate the process of making dhows and other marine related products using traditional tools and equipment.
Dozens more dhows of various kinds are moored on the beach for festival visitors to see starting today at 3.30 pm.
Apart from participants from Qatar, the festival, which highlights authentic maritime traditions inspired by Qatar's ancestral past, also witnesses the participation of Kuwait, Oman, Iraq, and Zanzibar (Tanzania).
The event also features a number of exciting competitions and marine shows this year, apart from a variety of cultural activities and events that reflect ancestral heritage and shed light on the ancient maritime history aimed at restoring culture and preserving folk heritage.
Other activities include:
• exhibitions displaying maritime heritage collections from various participating countries
• special pavilions of traditional handicrafts
• workshops showcasing ship-building process and ancient craft.
In addition, visitors can enjoy story-telling and traditional stage shows throughout the festival as well as Al Shoush, Al Haddaq and Al Tafris competitions. Among the performers at the show is an Omani folk band who will entertain visitors with artistic performances throughout the festival days.
Are precautionary measures against COVID-19 given emphasis during the event?
Festival organizers have stressed that the event will implement health and safety precautionary measures against COVID-19 as per the Ministry of Public Health (MoPH) protocols to protect its visitors.
A "green" status in the Ehteraz app and wearing a mask is needed to enter the event.
Buy ticket online. To register, click here.